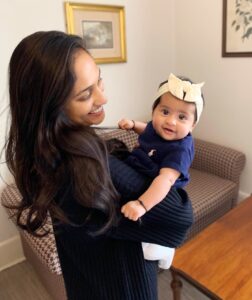 Welcome to my blog, thanks for stopping by! A little bit about myself…
I live in London, UK with my little family of three. I became a first time Mum during the first lockdown of this Global pandemic and, as hard as it's been, it has been the best experience! I wanted an outlet to share my experiences, thoughts, recommendations and general journey and so this blog was born. We as a family have had so many ups and downs and overcome a fair few hurdles already in 2020 (and our first months as three) that I thought it a waste not to share the insights I've learnt along the way.
Here I'll do my best to share our experiences, my journey as a first time Mum, and what's worked for us at each stage. I'll also be giving reviews on some of the baby things we purchase or been lucky to have handed down, along the way.
If there's anything in particular you think I should share or you'd like to hear about, I'm open to ideas – feel free to let me know! 🙂
Enjoy reading!